Solo Truck Drivers
Team Truck Drivers
Owner Operators
Apply Today!
Apply Today!
888-999-7576
Apply
Barr-Nunn Truck Driving Jobs | Solo and Team Truck Driver Jobs
What's New?
Find Certified Top Pay Class A Tractor Trailer Driving Jobs
Welcome to Barr-Nunn Trucking Jobs!
Welcome! We're glad you're here! We think you'll agree that our Barr-Nunn Transportation trucking jobs website offers more detail concerning our truck driver pay, unmatched CSA Safety Bonuses and On-Road Safety Bonuses (Barr-Nunn truck driver favorites), Paid Time Off, and excellent benefits than any other trucking jobs website.
You can learn about our newer trucks, newer trailers with trailer tracking and cargo sensors, Practical Mileage-based Pay, home time options, seasoned 24/7 dispatch staff (who answer the phone), and so much more, all here on our trucking jobs website.
Dig a little deeper into our trucking jobs website, and you'll learn about 41 years of company stability, award-winning customer service, how safe performance leads to rapid pay increases and higher earnings, and our hiring and running areas.
We can provide precise information about all of this, including our Certified Top Pay program, because we are confident in our higher truck driving pay, stronger trucker support, and the respect we have for Barr-Nunn Transportation truck drivers.
❝
Some say our offering is 'too good to be true,' but it's made possible by the high performing Barr-Nunn truck drivers who are proud of their profession, place safety above everything else, and know that Barr-Nunn Transportation offers the financial strength and stability of a large trucking company with the personal touch of a small one.
-Rene Beacom, President Barr-Nunn Transportation
Barr-Nunn has truck terminals in Granger IA (Des Moines area), Charlotte NC, Columbus OH, Manchester PA (Philadelphia/Baltimore, MD area). Barr-Nunn Transportation is hiring safe Class A CDL Truck Drivers. Learn more about Barr-Nunn Transportation Solo Company Truck Driver, Team Company Truck Driver, or Owner Operator Team truck driver packages.
Barr-Nunn Transportation presents a range of run options tailored to both Solo and Team drivers. Solo drivers can choose from Regional, Weekend, and OTR routes, while Team drivers enjoy OTR flexibility with 11-Day, 18-Day, and 21-Day options. Experience the road on your terms and drive your career forward with Barr-Nunn's versatile routes.
Sign-on & Transition Bonuses available to new drivers!
More Truck Driver Pay
Certified Top Pay Carrier for 18 Years
Sign-on and Transition Bonuses available
Fastest Pay Raises in the Industry
More Truck Driver Benefits
Superior Home Time
Prepass Plus Transponder for Tolls/Scales
100% No Touch Freight - Mostly Drop & Hook
No NYC or Canada
Free Rider Program Starting Day 1
❞
First, I appreciate all the terminal mechanics and lead shop managers, and I really appreciate the investment in new equipment, as well as maintaining the current inventory to like-new condition with quality parts. Second, my dispatcher Nathan is completely awesome. Everyone helps with anything needed to help me deliver on time. Barr-Nunn pays great per mile. So, when I get a week with a lot of miles, great pay. When I get weeks with low miles, it is still average pay.
-Dawn, Company Truck Driver
❝
At Barr-Nunn Transportation, our goal is and always has been to hire and retain the safest, most professional drivers. To accomplish this goal, we offer superior pay, well equipped late model equipment, substantial home time, excellent health insurance, and a 401(k) allowing our drivers to retire in comfort after many years on the road.
-Jeff Blank, Barr-Nunn Transportation Director of Recruiting
Learn More About our Truck Driving Jobs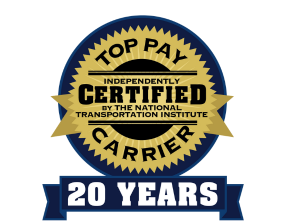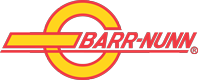 Barr-Nunn Transportation LLC
1803 Burr Oak Blvd.
Granger, IA 50109
888-999-7576